Part One - The Me of Then and Now - LiMo's Sher
The Aspirant now waited,
a long while passed,
then,
LiMo Responded: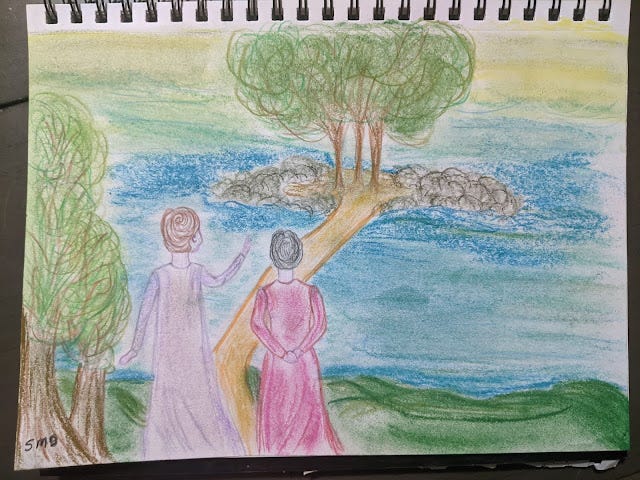 "Confused,
bound too tight,
I made a decision,
to see,
if I could make right.
I set a course,
destination unknown,
uncertain of letting go.
Exploring my shadows,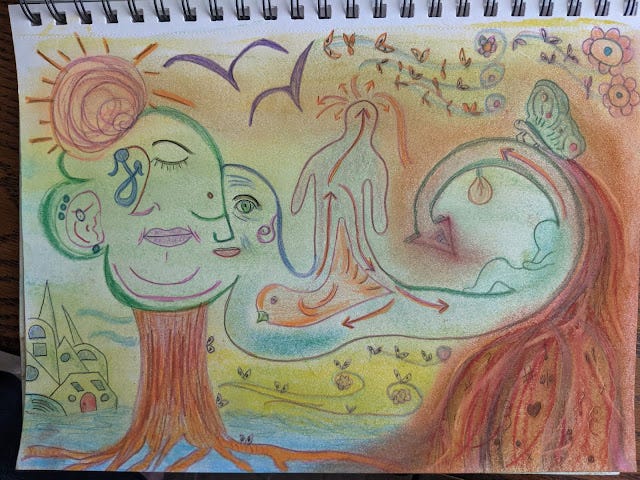 once I believed of losing my mind.
Some said express,
yet others,
'but not too much.'
Me,
only feeling safe to look,
but never touch.
Connections,
come and go;
me in kind.
Awareness raised,
a challenge to Unbind.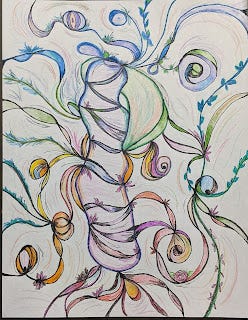 Write and count steps travelled before.
How many journals, pens, and pencils?
The numbers matter not;
I create the energy for thousands more.
I commit to the journey.

In this moment,
the happiness you see,
really is,
the Unbound me.
I Choose to no longer sit,
with negativity.
If you need to judge,
I'll understand;
As Acceptance can be a challenge,
to comprehend,
and hold in hand.

The Me-of-Then,
wanted to be you -
once.
No thanks.
I'm good with who I Am.
I realized Me,
on this journey;
my values,
standards,
needs, and wants.
I choose no labels,
only conceptions of self,
to assist,
with the describing of Me.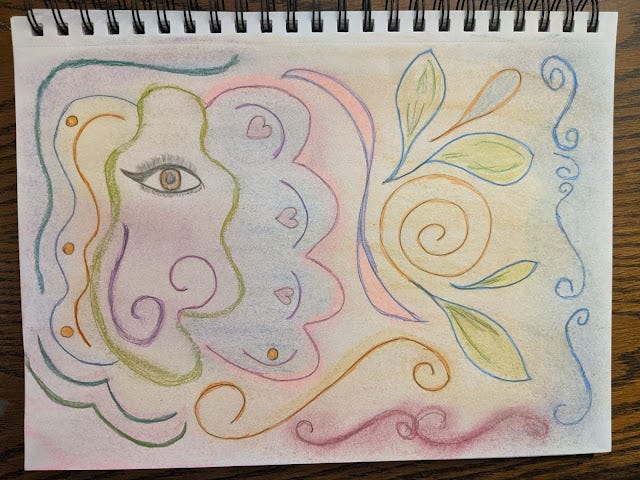 And, on the path, there are overviews,
where once I saw difference,
between,
between me, and you...
It all made sense...
I Choose,
because,
I matter too.
Intents are sent to the Universe,
Unlock,
Unlearn,
all in good time.
I claim my connection
without waiting in line.
I know where is my path,
so discomfort is fine.

No matter how many times.
I wander off course,
my intuition,
keeps me aligned.
Boundaries set,
my course in place,
my energy managed to fuel my pace.
Awareness, Discernment, Understanding,
are key.
No expectations.
Respect, Trust,
and Belief in my value
I see,
thus my Goodness,
my Moreness,
My Independence of Being,
now free.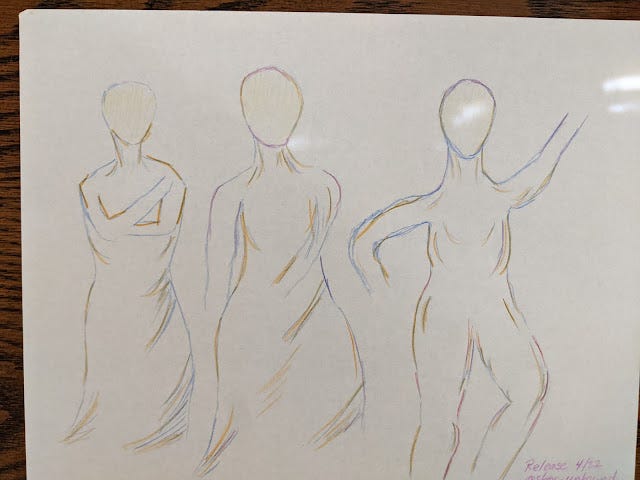 I think of Invictus, My Captain,
Walden, and more,
and I remind myself,
my words are as important.
Perhaps not to you,
but to me,
they say,
there's no need to wish,
to be,
any,
other way.
For;
I AM enough.
Impeccable. Unbound.
Deliberate.
And,
also More.


The End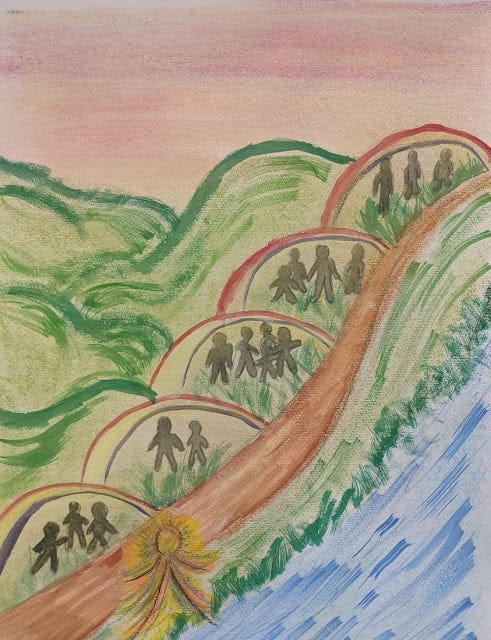 #Poetry #MeOfThenAndNow #BiellaSeries #SpokenWord #SherUnbound #100DaysOfIntent

Credits for Part One - The Me of Then and Now - LiMo's Sher

Boléro by Maurice Ravel - Orchestration by Prequell and #THELOCKDOWNORCHESTRA 
at the #JourneeOlympique à Ville de Paris  [Music 1]https://www.youtube.com/watch?v=UcCsf77JdrU
Gipsy Violin - Artist and Composer Unknown [Music 2]
Zara Commercials
Royalty-Free Stock Footage from Pexels.com, MixKit.co, and Pixabay.com
Poem Written by Sher Marchman-Day (Minimally edited by Syl Sabastian)Paintings and Drawings by Sher Marchman-Day (Sher-Unbound)Video Edited and Curated by Syl SabastianCreated on Premiere Pro and AudacityMotivational and Perspective Assistance Consulting - Beena SiddSpecial Thanks to Participants of Way-of-Impeccability
Nobelia.org Self-Discovery Project